Associate Professor
Yanfeng ZHENG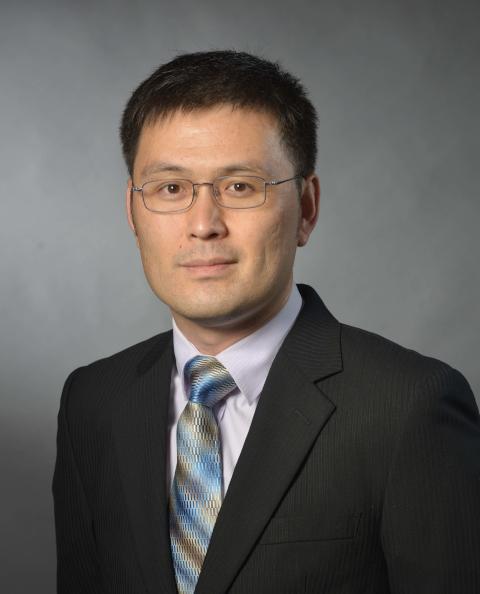 Research Interests
Innovation System of China
Financial Technologies
Founding Team Dynamics
Venture Financing
---
Academic Qualifications
Ph.D. University of Wisconsin Madison
M.S. Northeastern University, China
B.S Jilin University, China
---
Academic And Professional Experience
The Hong Kong University of Science and Technology, Department of Management, Associate Professor, since Jan 2021

The University of Hong Kong, Management & Strategy Area, Associate Professor, July 2016 - Dec 2020; Assistant Professor, Jan 2011 - June 2016.
---
Publications
Refereed Journal Publications (Chronological, alphabetical)
Wang, Q. & Zheng, Y. 2022. Nest without birds: The dual impact of inventor mobility on left-behind inventions. Research Policy, 51: 104485.

Zheng, Y. & Wang, Q. 2020. Shadow of the great firewall: The impact of blocking Google on innovation in China. Strategic Management Journal, 41: 2234-2260.

Hua, X., Huang, Y. & Zheng, Y. 2019 (Editorial). Current practices, new insights, and emerging trends of financial technologies. Industrial Management & Data Systems, 119(7):1401-1410.

Zheng, Y. & Xia, J. 2018. Resource dependence and network relations: A test of venture capital investment termination in China. Journal of Management Studies, 55: 295-319.

Zheng, Y., DeVaughn, M. & Zellmer-Bruhn, M. 2016. Shared and shared alike? Founders' prior shared experience and impacts on performance or newly founded banks. Strategic Management Journal, 37: 2503-2520.

Yang, H., Zheng, Y. & Zaheer, A. 2015. Asymmetric learning capabilities and returns from alliances. Academy of Management Journal, 58: 356-374.
Selected Teaching Cases
Lin, C., Zheng, Y., Zou, H. & WAN, T. 2021. Credit risk modeling using nontraditional data: The experience of Ping An OneConnect Bank. Hong Kong: HKU Asia Case Research Centre, Case No: 21/708C

Zheng, Y. 2019. Lemonade: Juicy flavor InsurTech. Hong Kong: HKU Asia Case Research Centre, Case No: 19/648C

Zheng, Y. & Wang, Q. 2018. Ant Financial and its innovative corporate social responsibility. Hong Kong: HKU Asia Case Research Centre, Case No: 18/613C

Zheng, Y. 2018. Internet finance: Internet or finance? The transformation from Lufax.com to Lu.com. Hong Kong: HKU Asia Case Research Centre, Case No: 18/611C

Zheng, Y. 2018. eToro: What is next for the world's largest social trading platform?. Hong Kong: HKU Asia Case Research Centre, Case No: 18/603C

Zheng, Y. 2017. Wealthfront: Buried or breakthrough? The story of a robot investment advisory company. Hong Kong: HKU Asia Case Research Centre, Case No: 17/593C
---
Review Activities
Member of Editorial Board:

Academy of Management Journal (since 2013)
Ad Hoc Reviewer:

Strategic Management Journal

Journal of International Business Studies

Journal of Management Studies

Journal of Business Venturing

Research Policy
---
Funded Projects
RGC General Research Fund (2019-2021), Principle Investigator: HKD 339,900

China National Science Foundation Grant (2014-2017), Co-Investigator: RMB 630,000

RGC General Research Fund (2013-2015), Principle Investigator: HKD 583,020
---
Honors & Awards
2020. Best Paper Award, Innovation Track of Academy of Management Conference

2014 & 2016 Best Reviewer Award, Academy of Management Journal